Manufacturing
We manufacture a vast range of products, from own branded products for international retail customers to those designed to suit individual retail markets and customers.
We specialise in electrical assembly and produce a wide range of lifestyle products for the home and hospitality industry.
Our wholly owned Chinese manufacturing site near Zhongshan City, Guangdong Province is particularly impressive. The purpose built site houses five individual factories where raw materials are processed through wood and metal fabrication plants prior to travelling through to specialist powder coating and paint spraying units before finally arriving at one of our assembly lines.
We are ISO approved and manufacture to internationally recognised quality standards, always ensuring that reject rates are kept low and that quality is consistent.
We combine our Chinese low cost manufacturing with local market assembly across a variety of product lines. Assembly lines are housed at our Huddersfield Site.
In Huddersfield, we retain a wealth of experience in wood cutting and CNC machining ensuring interchangeable production between China and the UK, where demand requires.
Our marble and granite products are still manufactured at the original site in Huddersfield. The site and some of our employees have been manufacturing marble and granite products at the site for over 25 years.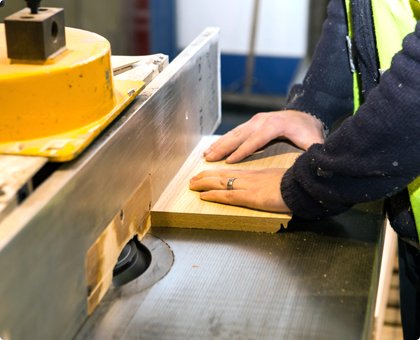 Fired Up is ISO approved and manufactures to internationally recognised quality standards ensuring that reject rates are kept to a minimum and that quality is consistent
About Our China Facilities
300,000 sq ft
230+ employees
Metal Processing
Wood Processing
Assembly
Electrical Assembly
Powder Coating
Finishing